BSY Noni Black Hair Magic - New Pack and New formulation of 100% ORI
NEW BSY Noni Black Hair Magic 100% original
Per box contains 20 sachets. (registered with the KKM # NOT160901685K)
BSY NONI BLACK HAIR MAGIC ORIGINAL 100% PPD, PTD and ammonia free but rich in anti-oxidants, with organic ingredients and other nutrients.
We have the organic, free ammonia and genuine BSY NoNi Black Hair Magic. Kindly check the differences and we GUARANTEE you the 100% genuine product.

Disclaimer
Our Product for BSY Noni Black Hair Magic is 100% original and if you are doubtful always consult with us. We are authorized stockist for GIW / BSY products that will attend to you always.
Make sure you use the original to ensure safety for the long term. We charge you the reasonable prices and we would like everyone to use genuine products.
At LLC Healthcare Global, we are advocates of original goods as to maximize customer satisfaction in using our fine quality products.
Below are reasons why we only sell original goods
safety .. We use 100% original herbal based hair dyes and there are no chemicals as stated.
worth your money even though our price will be different from the counterfeit.
Why should you risk yourself? Good quality products never comes cheap.
Our technology is complex and the extracts from plants is not merely A plus B is black but a very scrutinise method that will take a lot of cost !!
Our original BSY Noni Black Hair Magic is full of nutrients and will not only make your hair looks black, but make your hair softer and lustrous. Many users states that BSY Noni Black Hair Magic, stops hair fall and makes hair grow !!!
What are the chemicals that are usually found in industrial hair dyes? Which our BSY Noni Black Hair Magic ORIGINAL does not have?
1. ammonia - Few people realize the serious risk of ammonia and how dangerous it actually is a chemical. There has been an explicit and notable transition of product ingredients away from ammonia to safer and more stable alternatives. The most egregious and dangerous use of ammonia is present in hair coloring as the dangerous chemical products is designed to apply directly to a human's scalp where it will be absorbed by the pores, dermal, papilla, and follicles into the bloodstream. Further, the professionals applying this dangerous chemical must endure the physical health damages of being exposed to ammonia several times a day over a very long term, sometimes as long a several years or even decades.
2. PPD (paraphenyl diamine) - aniline dye
Paraphenylenediamine (PPD) is a chemical substance that is widely used as a permanent hair dye. It may also been found in textile or fur dyes, dark colored cosmetics, temporary tattoos, photographic developer and lithography plates, photocopying and printing inks, black rubber, oils, greases and gasoline.
The use of PPD as a hair dye is popular because it is a permanent dye that gives a natural look. Hair can also be shampooed without becoming decoloured and perming to achieve waves or curls can be done without difficulty.
A cancer causing agent
3. PTD dye or Paratoluenediamine -aniline same as the PPD
4. industrial chemicals chemicals -worst secret unknown to users.
The black hair dye is made of HE SHOU WU, the main ingredient to nourish the hair and blacken. This substance is used since ancient China to keep hair shiny, healthy and naturally black.
The content of Ginseng helps to nourish the scalp and the follicle of the hair. This will ensure healthier new hair. Continuous usage will make the hair naturally healthier and black.
(Note: - Natural colorant with no harsh chemicals usually will not be able to color the hair completely with first or second application. Continue till the color stays. Use weekly to ensure the color stays with the hair strand)
1. Extract Noni
Noni or Morinda citrifolia fruit by scientific name Morinda citrifolia, known and unknown rich with medicinal properties so-called "Queen of Plants."
This plant contains substances: Methyl, asetilester of kapron danasam-kapril, morindadiol and soranyidiol. The content of acetyl methyl esterberguna to kill germs. Compounds moridon his merits as a purgative while soranyidiol compounds useful for launching discharge of urine. Noni plant root bark contain dyes (red), which is named morindon and Morindin.
2. Ginseng Ginseng plants that have been believed to have health benefits for the body, through clinical trials, the product is proven to restore healthy hair strong and beautiful, because it contains: UV filters to protect hair from the sun's ultra violet rays and excessive heat from the hairdryer PRO Vitamin B5, which can restore normal conditions hair to be healthy, strong and not easily broken Vitamin E, which stimulate cell regeneration and nourish the scalp tissue Allantoin, a substance that speeds up the natural recovery of damaged cells and stimulating the growth of new hair.
3. Multiforum Polygonum Polygonum multiflorum, best known as fo-ti is a Chinese ingredient that is said to rejuvenate the body. In Mandarin, the spice is pronounced as Hoshouwu or Heshouwu (simplified Chinese :; Traditional Chinese :; pinyin: It wu shu). Other, less common names for this ingredient is used fo-ti-tank, Chinese knotweed or Flowery knotweed. In traditional Chinese medicine (TCM), P. multiflorum is believed to: Nourish the kidneys. Balance a fragile yin element. Treating weak bones and premature gray hair, treating hair loss. Protects the skin against UVB damage.
4. Ganoderma Ganoderma Lucidum is a type of fungus that typically grows on wood or tree trunks. Ganoderma is known in Indonesia as Wooden or Red Mushroom Mushroom (for red), whereas in China known view of the title Lingzhi, in Malaysia called the toadstool and the Arabic language Al Kamah desebut. Benefits and efficacy of Ganoderma Lucidum to health has been known since the time of Emperor Shi Huang Tie (259-210 BC).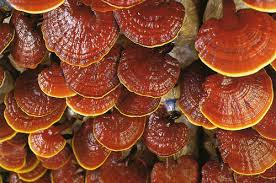 BSY Noni Black Hair Magic Shampoo
Hair is the crown that must be kept beauty and health, but what if your hair is premature aging? Such as the growth of white hair which is called the gray, one solution is to hide gray hair by using hair dye products. For this you should pay attention to the safety and quality of these products, one of which you may consider using Noni Black Hair Magic is made ??from natural ingredients and quality.
Heading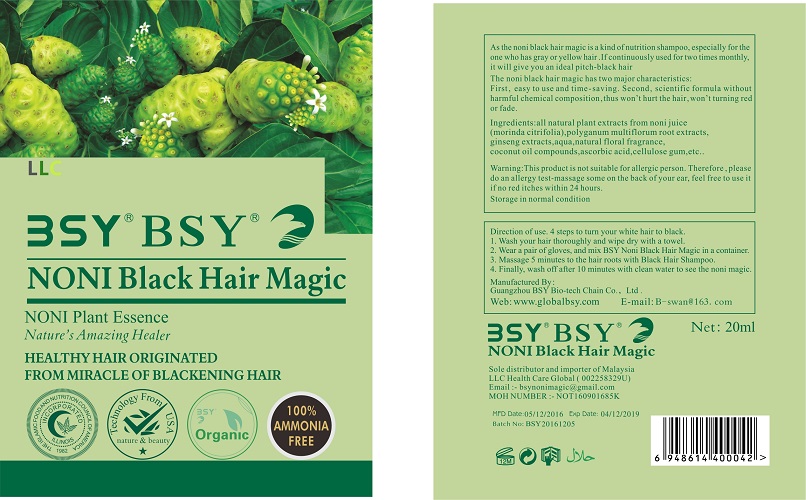 Description of the product
Specification of the product
Value for money
Why this product is exclusive?
Customer Comments
| Author/Date | Rating | Comment |
| --- | --- | --- |